One of my favorite bloggers, Danni at Oh, hello friend, is hosting a collection trade! I am very much excited to participate; my two favorite things combined: collections & mail.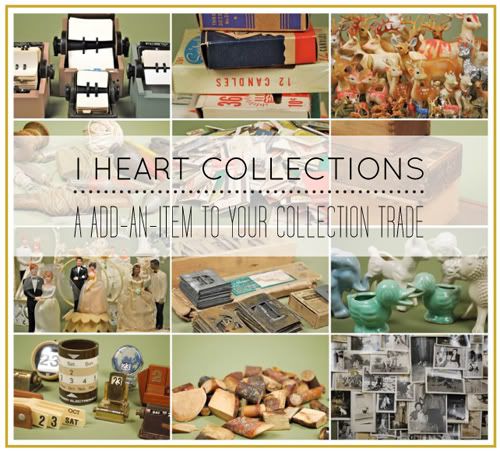 go here for more details @ to see Danni's blog.
sign ups end March 15th of once 100 people sign up!
I collect miniature things, owls (ever since I inherited several from my grandmother), mismatched dishes & silverware, skeleton keys, frames, and paper products in general -- hard to pass up a cute notebook!